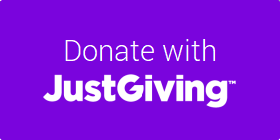 Sibling Support helps young people when their brother or sister dies.
Thousands of our interactive booklets are in hospitals, schools and hospices around the country. Our resources like memory hearts and boxes have been proven to help siblings speak about how they feel. Our stories help other
s realise they're not alone. And we're working on hands on support, with trained specialists, to help siblings deal with their grief and make sure no sibling is forgotten about.
But we need YOUR help to support siblings across the UK.
Monthly, or one off, donations of any amount will help us support more young people.
We're the UK's only sibling specific bereavement charity. Made by siblings, for siblings.

If you have any questions or would like to earmark your money to be spent in a certain way, chat to us hello@siblingsupport.co.uk.